Motion Detectors With the advancement in technology, the applications have become so reliable that you can watch out your loved ones through laptop or smartphone.
What are Motion detector apps?
Motion Detectors apps are those which you install on you old mobile phones & utilize that phone as a security camera inside or outside of your home. These apps send notification or text message on your mobile number whenever they detect som motion to they can record the video 24/7.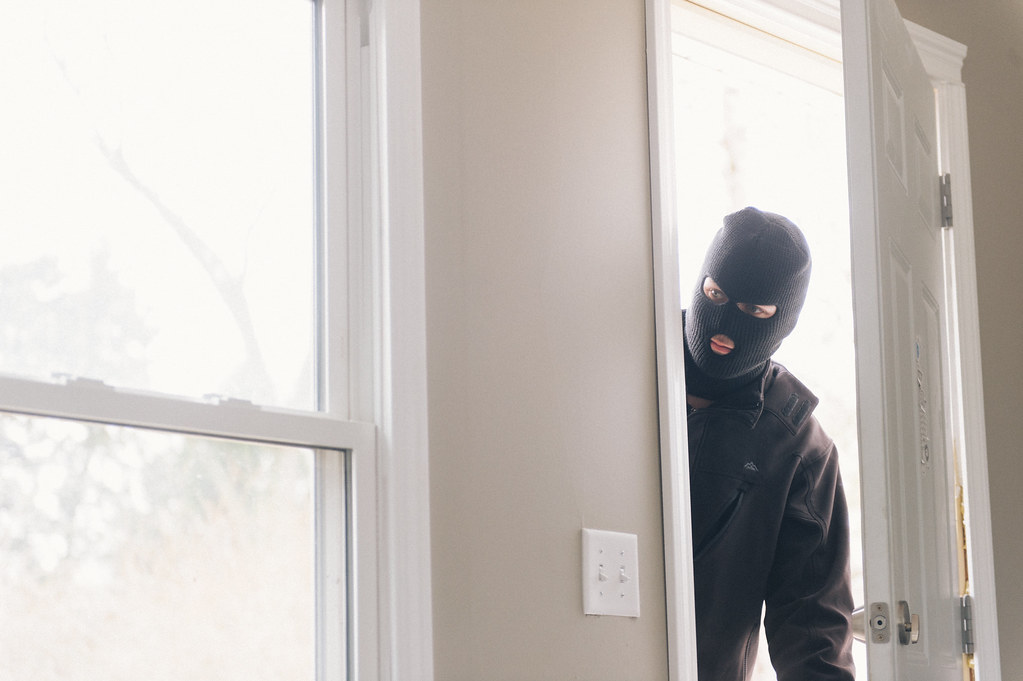 In case you are looking for a motion detector application, then don't worry because we got your back.
Best Motion Detection Apps:
Here is a list of best motion detection applications for both android and IOS users.
1. Alfred Camera (Android/IOS):
This is the best motion-detecting application for both the android and the IOS. 
You can download it for free for Android or iPhone from official website alfred.camera
This is the perfect option when you need to turn your smartphone into a security camera.
How Alfred App Works?
Step 1. Take 2 phones android or IOS
Step 2. Install Alfred app on both phones.
Step 3. Open Alfred on both phones and sign in on both of them with the same Google account.
Step 4. Set one phone as the Viewer and one as the Camera.
Whats are the feature available in Alfred App.
1. 24/7 Live Streaming
2. Motion Detection
3. Two-Way Talk
4. Siren
5. Trust Circle
2. Ivideon Cloud Video surveillance (Android/IOS):
Ivideon is one of the best app for video surveillance, remote video monitoring and video recording for security cameras, DVRs and NVRs.
It will allow you to keep tabs on things while you're away with event notifications and recordings stored either locally or in the Ivideon cloud.
The best thing about this application is its versatility. You can simply connect this application and use it the way you want on any device you want to. For example, you can even connect the Laptop webcam or external webcam with this application.
It also works with both wired connectivity and wireless connectivity, which is more flawless when you look at the free cost of this application. The other feature includes a cloud recording facility, HDD recording, and scheduled recording with sound detection or motion detection. There is even more to this application.
Features:
• Access high-quality video online (with sound) via any standard connected device including Android
• Record and store video in the cloud with guaranteed reliability and data security
• Receive automatic push- and e-mail notifications of suspicious movements or sounds
• Quickly search and view recorded surveillance video
• Access quality video over any bandwidth down to 3G
• Easily expand to any number of cameras
3. Motion Detector Pro (android)
Its is quite popular app have more than 1 million installs & 4 stars rating on playstore. Motion Detector Pro app uses the built-in camera to detect movements in the surrounding area using an advanced motion detection algorithm.
After detecting the movement it sends an email with a picture link to admin's cell phone, allowing you to remotely monitor an area using your Android phone. You can Use it to keep an eye on your pet, your business/office or home.
Features:
It can take a picture when the camera sees a movement and send it to the admin's email or another phone.
Shows in realtime when the movement is detected.
Can Store the images on the cloud or locally on the phones SD-card.
4. DLink Motion Detector App (Android):
Dlink is a versatile monitoring solution for your home or small office.
This App can enable motion detection on your DLink 932L and 942L or quickly turn on or turn off all your camera's with the supplied widget.

The DLink 932 & 942 sending emails when motion is detected in certain area's.
The supplied app by DLink enables most features of your DLink camera but it doesn't offer a quick way to switch your motion detection.
How to use:
1. Set up IP address and credentials for your administrative web page (not http://mydlink.com).
2. Usually at home this is 192.168.0… but for outside using you should set up static outside IP (if you've got) or you can use Free Dynamic DNS services like no-ip.com or other for getting access to outside the house.
5. Security Camera CZ (Android):
Turn your old smartphone or tablet into home security camera – this app is exclusively designed for parental (including family) monitoring or enterprise management.
You can use it as baby monitor, senior care camera or pet camera. With two way talk-back function and night vision it is perfect for all above purposes.
Security Camera CZ records the detected motion as a series of photos and allows you to browse these images very quickly. This app does not record detected motion as video!
All features are FREE:
Smart motion detection.
Exceptional resistance to false alarms.
Live HD video and video recording.
Two way talk-back function.
Zoom, night vision and torch features.
High resolution photos of motions.
Option to stores recorded images to Google Drive.
Multiple free cameras all in one system.
Sharing of your cameras with your family.
Scheduler for motion detection.
Turn motion detection off when I'am nearby.
Motion detection zones.
Siren alarm when motion is detected.
Adjustable motion detection sensitivity.
Very intuitive operation.
Works with WiFi or any mobile Internet connection.COLLAPSE
6. Camera Trigger (Android):
In case your smartphone doesn't do well with battery power, Camera Trigger is the perfect application for motion detection because this application requires time setup. You can set the time up and then afterward set the sensitivity for motion detection. In this way, this application saves a lot of battery power.
There is another feature that will allow you to look at the taken pictures without having to click or swipe. The images are shown in a flowing manner like a slideshow.
7. Motion Detector (Android):
This application suites best if you are in search of a burglar or thief in your home. This application has an alarm indication that will let you know whenever there is suspicious activity around. You can set up the sensitivity of alarm buzz.
Nothing to worry about here, this application can also save photos and save them in a safe place for you to check out later.
Bad news for you this app is not free but you can buy it at very nominal price.
Features:
● save images captured when motion is detected
● upload captured images to FTP server
● post images on HTTP server (for advanced users, will require script that will receive image from app)
● send an EMAIL with captured image
● sound when motion is detected
● select which camera to use, front or rear
● adjustable detector sensitivity and resolution
● change image resolution recorded by detector
● set active zone, motion will be detected only within the zone
● adjust exposure compensation and exposure lock, not all devices support these features
● can work when screen is switched off, at least it should
8. Phototrap Trail Camera (Android):
This application might not be famous, but it works flawlessly. It works like any other motion detection application. Wherever you are, you can easily connect from your pocket phone to Phototrap for site live video-surveillance.
It works via WiFi or any mobile network, no special settings are required. You can manually capture pictures and record video while monitoring the site.
Phototrap can independently protect your property by sending Photos or Video from the site.
9. Presence Video Security (Android/IOS):
You've got an old smartphone or tablet. It's sitting there, doing nothing. Why not put it to work?
Let the free app Presence watch your back. Get it today, and you've got a home security camera system in less than 5-minutes. Download Presence on BOTH your primary smartphone – the one you use every day – and your old smartphone or tablet. Position the old device in the direction you want to watch and secure.
You'll get recorded video alerts when something happens. You can even see what's happening remotely from anywhere.
With live audio/video streaming and on-demand video recording, Presence makes a great DIY home security camera system.
It's also a webcam, baby monitor, pet cam, nanny cam, home surveillance cam, party cam, or any cam. At home, in the kitchen, the garage, the nursery, the office or wherever watch what's happening live and record it at the same time.
10. Alarm.com App (Android/IOS):
With an Alarm.com-enabled security system, you can monitor and control your home or business in real-time and from anywhere. Alarm.com's interactive security, video monitoring, energy management, and home automation solutions give you instant awareness and remote control for the places you care about most.

Note: This app requires a compatible system and an interactive Alarm.com service plan. Feature availability varies based on system, equipment, and service plan. Visit www.alarm.com for more information.
Remote features:
✓ See what's happening at your property
✓ Arm or disarm your security panel
✓ Watch live video and recorded clips from your security cameras
✓ Turn on or off lights
✓ Set the ideal temperature
✓ Lock or unlock doors
✓ View images of important activity captured by Alarm.com image sensors
✓ Search your complete system event history
✓ And much more!
11. Athome Camera (Android/IOS):
By Athome Camera app you can receive push notifications when someone tries to enter the vicinity.
It is much more accurate than traditional motion detection apps.
Are you going to buy expensive Nest camera or Dropcam and take a lot of energy to build a CCTV system?
Why not turn your old iPhone, computer or set-top box into security cameras? You only have to install "Athome Video streamer (AVS) "APP in them. With "Athome Camera APP on other iphone, you can view them anywhere, and receive alerts right away in case of any incident.
Conclusion:
We cannot declare any single android / IOS as best available app to install. Because of the reason, everyone has their need and priorities. So we have listed 11 best android / IOS apps available.
You can choose anyone that suits your needs. Please do share your thoughts about the best app according to you in the comment section.